Quality & Environment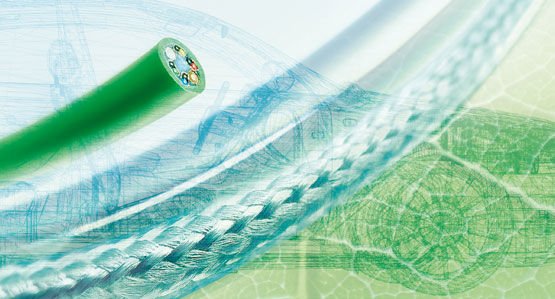 Quality management – a consistently high level of quality is vital for our products.
We consolidate our leading position in the market not only by the continuous improvement of our product and process quality, but also by our prompt response to the demands of our customers and the market.
Our quality management systems are certified to EN ISO 9001 and EN ISO 13485, and enable us to communicate our portfolio of products and competencies clearly and transparently, and to modify our processes to contemporary customer expectations. This allows us to master the manufacturing process from planning to the finished product.
Environmental management – we believe that business success and environmental responsibility belong together
As a company with manufacturing facilities around the world, we acknowledge our special responsibility for conserving our basic natural resources. We continually strive to harmonize the needs of the environment with the interests of our company business. Environmental protection is consequently a mandatory part of our business activities.
We encourage our business partners to follow the same high environmental standards as we do ourselves, and advise our customers on the environmentally-friendly handling of our products and their disposal. Our cable production fully implements environmental management according to EN ISO 14001.
What standards have been used to certify our processes and products?
ISO 9001
ISO 13485
ISO 14001
CE marking
FDA registration
CMDCAS
EMAS
MIL-STD-790
Quality assurance for optical fibers
During the production of our fibers, all of the requirements for the fiber and coating geometry are monitored in real time during the drawing process. The same applies to the extrusion of fibers with a wide range of materials.
To document the fact that our fibers are able to meet the stated requirements for stability, each length of fiber produced is subjected to a screening test.
For each fiber batch, measured values are available for transmission and the numerical aperture. During the entire manufacturing process, all requirements that the various fibers need to meet are subjected to 100% monitoring. Every meter of fiber that leaves our factory has been tested.
Quality assurance for fiber optical cables
All cables that leave our factory are subjected to a 100% inspection that confirms they meet the required attenuation values.
We are one of the few manufacturers worldwide who utilize methods that enable attenuation measurement for POF cables over manufacturing lengths of 500 m, for example. This reduces measurement errors and also allows the manufacturing of longer lengths.
The combination of manufacturing order and drum number printed on the cable also enables end-to-end traceability across the complete manufacturing process – from goods receipt inspection of the fibers to outbound delivery of the cables. Even after many years, this lets us identify the parameters measured for a specific cable, for example.
Quality assurance for medical devices
Safety for the patient
In manufacturing our medical devices, the highest priority is given to fulfilling the basic requirements of the EU Medical Devices Directive (93/42/EEC) and so assuring safety for patients, operators, third parties and the environment.
Biocompatibility and sterilization
Our medical devices meet the requirements of the EN ISO 10993-1 standard in terms of their biocompatibility and depending on the specific intended purpose. Our products can be supplied sterile by customer request. We entrust this sterilization to partners who can guarantee a validated ETO sterilization process according to EN ISO 11135-1 for the sterilization of medical devices.
The following are available for our products:
sterility record
EO and ECH residual gas analysis on request
LAL and bioburden analysis on request
packaging and cleanroom monitoring
All materials used to package our medical devices meet the requirements of the DIN EN ISO 11607 and DIN EN 868 standards. We implement reproducible environmental conditions in our manufacturing (cleanroom class D (EU GMP Guidelines) or ISO class 8 (EN ISO 14644-1 standard). Cleanroom monitoring is performed regularly by an accredited laboratory.
Overview of the certificates held by our facilities
Americas
USA
WEINERT Fiber Optics Inc.
209 Bulifants Blvd. Williamsburg, VA 23188