Industrial cables & media-resistant cables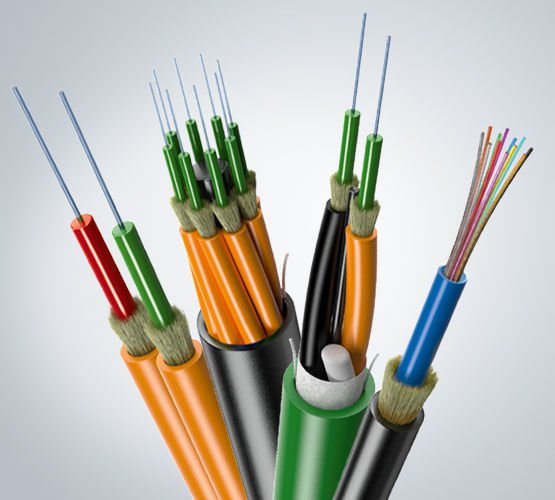 Fiber optic cables for industrial environments
Industrial environments present a huge variety of technical requirements that exceed the design limits of conventional cables. WEINERT is the specialist for application-optimized optical fiber cables for industrial environments Our cables are ideal for use with drag chains or robot dresspacks, for example.
Halogen-free
Flame-retardant
Highly flexible
Oil-resistant
Suitable for use with drag chains
Suitable for use with robots
Range of products and services
Product portfolio
Cables with oil-resistant cladding materials
Cables with superior flexibility and high bending radiuses for mobile use in drag chains
Cable for maximum bending loads, such as in automated assembly equipment in the electronics industry
Cables for extremely high temperature ranges to
300 °C
Cables with radiation-resistant fibers
Cables with leak-proof buffered fiber filler gels
Longitudinally welded stainless steel conduits, singlemode and multimode fibers (OS2, OM2, OM3, OM4, OM5)
POF and PCF fibers
Product properties
Flame-retardant
Halogen-free
Highly flexible
Oil-resistant
Ordering options
Colors as requested by customer
Radiation-resistant fibers
Fields of use
Automation and robotics (drag chains, Industrial Ethernet, bus systems, laser technology)
Energy management (mining, wind, solar, oil, utilities, high voltage)
Sensor technology and analysis (instrumentation and control connections)
Transportation systems (rail, automotive, aerospace)
Medical technology (device cabling for control/data signal transmission)
Further information
We will be happy to advise you if you cannot find the right cable for your requirements. We will design and manufacture the cable solution for your application.