Industrial laser assemblies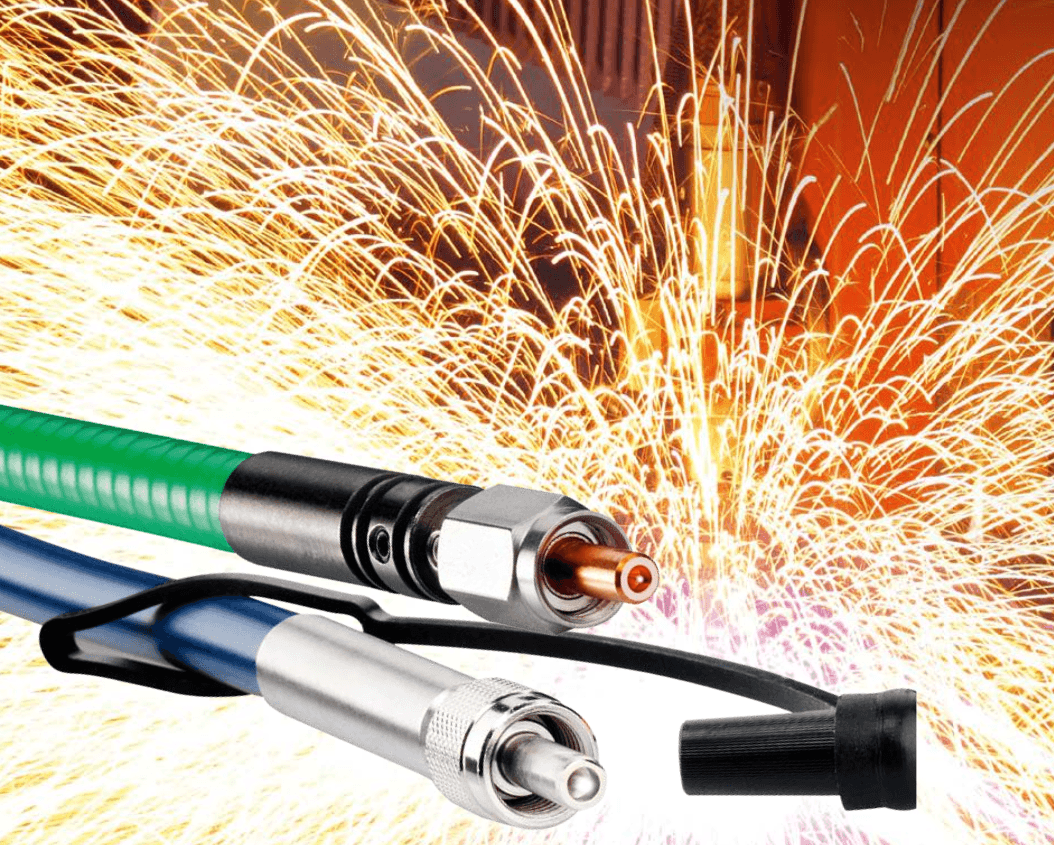 Assembled Fused Silica fibers for laser beam transmission
Our laser cables are specially designed for beam transmission in industrial and medical laser systems. Areas of application include all fiber-coupled laser systems in wavelength ranges from UV to IR, such as high-power semiconductor lasers, solid-state lasers, and fiber lasers.
We can adjust the product design to your specific needs at any stage of the manufacturing process.
High-power Fused Silica fibers
Fused Silica capillaries
High fiber centration
High-power fiber connectors
ModeStrips
Liquid-cooled fiber connectors
Hybrid optical/electrical cable solutions
Individual developments for customers
WEINERT has conducted extensive research to determine the cutoff point for laser-induced damage with these fibers, and can therefore help customers to identify the right product for their requirements.
Range of products and services
Product portfolio
Assembly of fibers with

a wide range of core diameters
(100–1,500 µm)
Single- and double-clad fibers
Various numerical apertures: NA 0.22 as standard, NA 0.12 and NA >0.22 on request
Fibers with non-circular core (e.g. square, hexagonal, octagonal)

Assembly of various connector systems

SMA, SMA free-standing
FC, FC free-standing
LD80 and LD80 in liquid-cooled designs
Special models

Orientation of non-circular core geometry in the connector
Laser cables with ModeStrip technology
Product properties
Flexible or bending-limited tubes made from polymers, metal, or a combination
Polymers with an electrically conductive surface
Halogen-free assemblies
Cables with fiber break detection
Ordering options
Fiber core diameter (100–1,500 µm)
Fiber types: hard-clad, all-silica, double-clad, non-circular shape fiber
Connectors: SMA, SMA free-standing, CuSMA, LD80 air-cooled or water-cooled, ModeStrip connectors, special models
Wide variety of protective tubes
Dust protection caps
Fields of use
Material processing
Cutting or welding (soldering)
Surface finishing
Spectrometry
Medical devices
Further information
Laser cables with SMA and FC interface
WEINERT offers a broad selection of laser cables with F-SMA/SMA905 connectors, depending on the beam power levels. All F-SMA connectors have free-standing fiber tips. With their pronounced copper alloy ferrule and outstanding fiber alignment, CuSMA cables offer good heat dissipation and fiber centration. Maximum laser power transmission can be achieved with SMA500 and CuFC cables, with even better heat dissipation performance. The CuFC connectors offer a connector interface for FC-style applications, and include anti-twist protection.
Laser cables with LD-80 interface
LD-80 is compatible with the Ø 4×10 mm industry standard. The exceptionally accurate anti-twist connectors enable plug-and-play connections. Greater power transmission is achieved by the copper alloy ferrule and the excellent fiber orientation. Laser safety is ensured by the use of steel-armored protective tubes and (for selected products) an electrical fiber break detection system.
Laser cables with ModeStrip technology
Cladding modes are the radiation modes within a fiber: these are not limited to the fiber core but are conducted along the transition between the Fused Silica cladding and coating material due to the beam reflection. Some laser applications require the radiation to be confined to the fiber core: in this case, the cladding modes must be removed or stripped. WEINERT Fiber Optics has integrated the mode stripping into the connector and offers a selection of cooling options for heat dissipation.
Robotics laser cables
These cables are optimized for the effective transmission of high-power lasers of up to several kW from the laser system to the workpiece. The primary application scenario is beam guiding to an optical system attached to an industrial robot – which is why these cables are known on the market as robotics cables. Various standardized connector interfaces with diameters of 10 mm (LLK-LP) and 15 mm (LLK-HP) are available, so as to achieve compatibility with industry-standard laser systems. Fiber break detection and thermal monitoring of the connector work to safeguard compliance with laser safety requirements during operation.