Preforms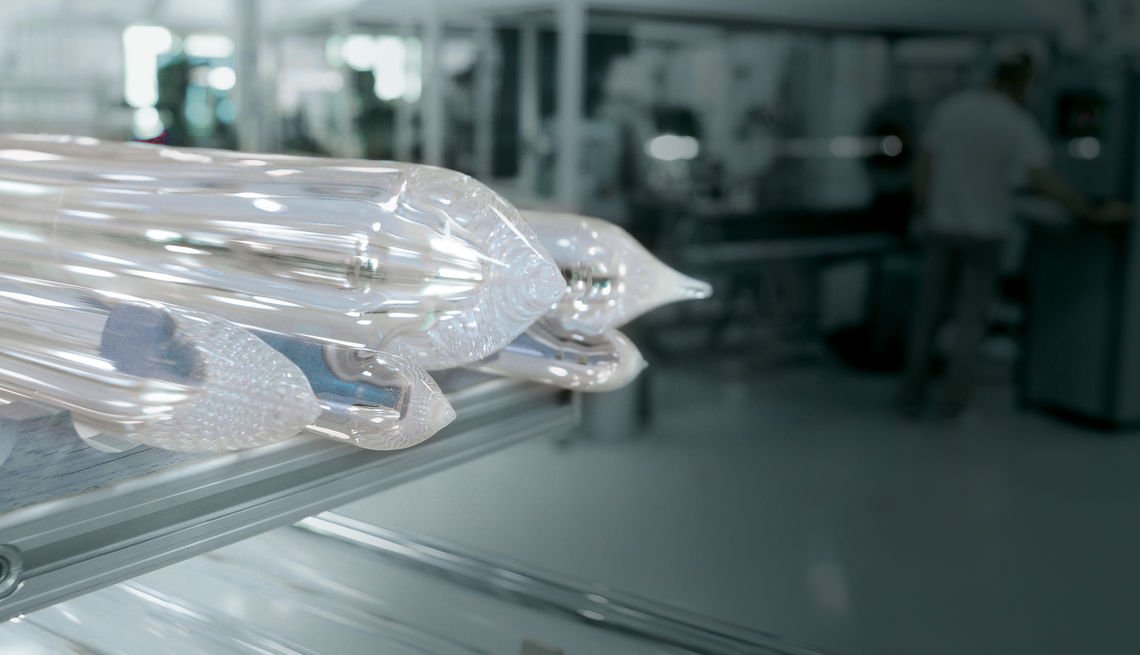 Designs for various core profiles and dopings
High-quality preforms form the basis for manufacturing and deploying high-performance special and standard fibers. Thanks to our understanding of the performance parameters required of the final product and the methods of influencing these at each stage of the manufacturing process, we can create the perfect product to match your individual requirements. Whether your target application involves high data transmission rates or high-power laser transmission: we can customize the waveguide design needed from the prototype stage to high-volume production to meet your exact requirements.
Preforms for manufacturing fibers with optimum properties for the most demanding applications
Design can be adjusted to match application wavelengths from UV to IR
Each preform is given a stringent final quality inspection that also includes a verification of the target parameters
Range of products and services
Product portfolio
Specification of the preform design and configuration in relation to core geometry and dopant concentration to achieve the numerical aperture needed
Accounting for the required preform geometry and shape requirements for core and cladding, so as to enable application-specific assembly according to your requirements
Core geometry (round or non-circular shaped)
Fluorine-doped step-index preforms (FSI)
Specified solutions – manufactured to customer specs
Process technologies
Three optimized, high-efficiency process technologies are available:
production of Fused Silica via flame hydrolysis
plasma-based outside vapor deposition (POVD)
modified chemical vapor deposition (MCVD)
We combine these methods to create ultrapure Fused Silica materials with outstanding optical and physical properties.
Ordering options
Numerical aperture (NA)
Cladding-to-Core diameter ratio (CCDR)
Outer diameter
Preform length
Core material (doping)
If required, our preforms can be supplied with a handle (recommended for multilevel preforms) that enables the preform to be clamped in the draw tower for drawing into fibers.