Singlemode special optical fibers
Singlemode special optical fibers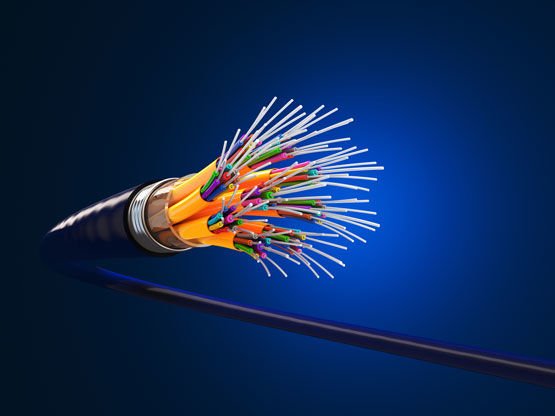 Bend-insensitive, Select-Cut-Off, and polarization-maintaining (PM) singlemode special optical fibers
WEINERT offers a broad portfolio of Select-Cut-Off fibers and polarization-maintaining singlemode special optical fibers for a broad working wavelength range from UV to IR.
Made-to-measure manufacturing and assembly to match customer requirements
Excellent geometric specifications with tight tolerances
Singlemode special fibers are used in sensor technology, for high-power laser transmission, and for data transmission in application-optimized transmission systems.
Range of products and services
Product portfolio
Wavelength range from UV to IR
Select-Cut-Off
Polarization-maintaining
Bend-insensitive
Product properties
Excellent geometric specifications
High stability and optimal tolerances in fiber geometry
Wide range of options to adjust fiber design to customer requirements
Customer-specific cut-off wavelengths and mode field diameters
Ordering options
Select Cut-Off
Various dopings and NAs
Diverse coatings (acrylate, dual acrylate, high-temperature dual acrylate or polyimide coatings)
Reduced cladding geometries
Adjusted dispersion
Additional protective cladding with polyamide or ETFE buffer materials for deployment at various temperature ranges or in environments exposed to chemical factors
All fibers can be assembled specifically for the customer's individual application scenario
Fields of use
Data transmission in optical communications
Sensor technology
High-power laser transmission
Further information
Singlemode special fibers can be adjusted to any customer application as required. Multiple individually adjustable variables can be selected here: Core · Cladding · Coating · Cable design · Assembly
Fiber core and cladding diameter can be adjusted to match application requirements
Cut-off wavelength can be adjusted to the required application wavelength
Specially selected coating materials offer optimal protection for fibers against a variety of mechanical, thermal or chemical environmental factors
All fibers can be assembled specifically for the customer's individual application scenario.