Arrays/ Cross-section converters
Arrays / Cross-section converters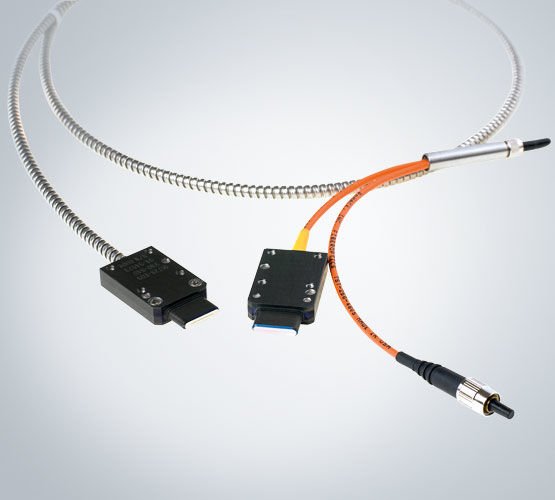 Cross-section converters, fiber arrays, linear arrays and V-groove arrays for single- and multimode applications
Fiber arrays / Cross-section converters are suitable for fiber optical switch applications, for example, and in sensor technology, printing machinery, for coupling to splitters, and in free-space optics.
Customer-specific number of fibers
Customer-specific pitch
Special fiber assembly
Non-linear configuration
Range of products and services
Product portfolio
Arrays with up to 64 fibers and a pitch of
127 µm or 250 µm are available for SM telecommunication fibers
Qualification in conjunction with planar waveguide chips to Telcordia 1209 and 1221
Available from UV to IR light with a wide range of fiber types
Standard singlemode fibers to large-core fibers
Linear arrays and V-groove arrays: end fitting for fiber bundle ends. The fibers are configured here either in a linear (single row) pattern or centered with a specific defined spacing (pitch).
Product properties
Excellent long-term stability and mechanical durability
Also suitable for use in harsh environments (−40 °C to 85 °C)
Positional accuracy of the fiber cores in the array is less than 1.5 µm for singlemode fibers
Ordering options
0° and 8° polish
Antireflective coating for fiber end faces is also possible
Virtually any standard connector type: FCPC, FCAPC, and many more
Fields of use
Optical splitters (PLC assemblies)
Spectroscopy
Fiber optical switches
Active optical cables (AOC)